GRANITE LINKS GOLF REVIEW
ONE OF BOSTON'S BEST
By Mike May
When you think about playing golf in the greater Boston area, The Country Club in Brookline (site of the 1999 Ryder Cup) and the TPC Boston in Norton (site of one of the FedEx Cup playoff events) immediately spring to mind. But, one of the best venues for golf in Boston, if not all of Massachusetts, is Granite Links. Located just south of 'Beantown' in the community of Quincy, Granite Links is a 27-hole, John Sanford-designed venue that is actually one of the most scenic and dramatic venues for golf in all of New England. The view of the Boston skyline from Granite Links is a big plus and an attention-getter. You must grab your camera to document the views.

As its name indicates, Granite Links is an inland links-style course which is built on top of what were once actively mined quarries - Quincy Landfill and Milton Landfill, which were continguous.

It's important to note that the circumstances behind the construction of this course is, in many respects, its own separate story.

"This was a crazy project, in a positive way," recalls Sanford. "It was a 13 to 14 year project."

When Sanford first looked at this vast piece of property, he realized that he would need to import a vast amount of dirt in order for this golf course concept to become a reality - far more 'earth' than you would normally need to build a golf course. Why? Because the mounds left behind at the two landfills were so tall and steep that additional 'earth' needed to be imported in order to level off the existing slopes.

Sanford and the owners of Granite Links had a source for this massive amount of dirt. It was the Big Dig project in downtown Boston, where millions of cubic yards of dirt were being excavated from tunnel digging in downtown Boston. Authorities in Boston really didn't have a great place to dump Boston's downtown dirt. Then, the developers of Granite Links stepped forward and offered to accept the Big Dig's dirt. It was only a six-mile trip from the site of the Big Dig to Granite Links in nearby Quincy, rather than a longer trek to a site in western Massachusetts that was being discussed as an acceptable dump site.

Ah, as the old saying goes, 'one man's trash is another man's treasure.' Sanford agreed.

"For nearly five years, we accepted, on average, roughly 800 dump truck loads a day of dirt for six days a week," said Sanford. "This was a gargantuan project. It would not have happened if not for the Big Dig."

Basically, it was a symbiotic relationship. The Big Dig needed Granite Links and Granite Links needed the Big Dig. When all was said and done, ten million cubic yards of dirt were delivered to Granite Links.

"That's 50 times what any golf course would normally need," stated Sanford. "We would build the golf holes as we would receive the deliveries from the dump trucks."

According to Sanford, this was a public-private partnership that worked and saved the taxpayers lots of money.

The disposal fee from the Big Dig would have been $300 million. Instead, the taxpayers saved more than $100 million for dumping the Big Dig's dirt because Granite Links opened its doors.

One of the biggest hurdles with this project was that there was no exit off the local expressway into Quincy where Granite Links was located. So, the ownership of Granite Links offered to pay for the construction of an exit ramp so the dump trucks could make their daily deliveries. The privately funded construction of the exit was done quicker and cheaper than had it been done by the government.

"It took less than six months and only cost $750,000," added Sanford. "We did it for 10 percent of what the government said it would cost. That definitely got the attention of the general public."

Because of the size of this project and the amount of time it took to create this 27-hole venue, it left Sanford scratching his head, not sure if it would actually get finished.

"There were times when I didn't think it would get done," admitted Sanford.

But, thankfully, perseverance paid off and the project was completed. And, golfers now appreciate the work of Sanford and his team.

As for the actual golf course itself, there are some water hazards and granite outcroppings along the course that remind you of this property's prior purpose. The water hazards are actually wide, deep, and need to be admired from a distance. Their depth measures anywhere from 40 to 400 feet. These water hazards are actually deep reservoirs which had a working affiliation with those former quarries. This course does have strong links-like qualities as the wind is ever-present and very few trees can be found on this golfing playground.

The three nine-hole tracts at Granite Links are Granite (par 36), Quincy (par 35), and Milton (par 36). All three 18-hole combinations (Quincy to Milton, Milton to Granite, and Granite to Quincy) will provide you with a rewarding and memorable day of golf. In fact, after completing 18 holes, you'll want to play the remaining nine-hole course in order to complete the 'gauntlet' at Granite Links.

Each course has four sets of tees - black, blue, white, and red. For the avid, competitive golfer, the 'combo' tees which fluctuate between the black and blue tees are a wise choice.

To say that your journey at Granite Links will be filled with a multitude of memory making moments is an understatement.

On Granite, the first two drives are special. The landing area for your opening tee shot is more spacious than it looks from the tee. At the second, the drive is struck from a raised tee. It requires your upmost respect and attention. Here, a well-struck drive will generate an 'atta baby' feeling, which will be a positive, permanent, and indelible memory. At the Granite's ninth hole, hit your tee shot from the black tees because the tee shot must carry over a wide, deep, water reservoir. This tee shot is a fun carry on this short, uphill, 310-yard, right-to-left dogleg par four. On your approach to the Granite's ninth green, be aware of another water hazard which lurks right of the putting surface. It, too, is a 'liquid leftover' from this property's days as a working quarry.

On Quincy, the tee shots from all four tees at the downhill, par-three second are dynamic visuals - great locations to track your ball flight on well-struck tee shots. As the crow flies, a vast bunker complex protects access to nearly every pin placement on the second hole. Also on Quincy, the view of the Boston harbor from the fifth green is worth taking the time to admire. The downhill tee shot at Quincy's par-three eighth hole is a fun shot to follow in the air, if struck well. The eighth green is a big target.

On Milton, it open and closes like a lion. The first hole is a long par four which is 483 yards from the back tees and nearly 400 yards long -- 399 to be exact -- from the red tees. The 18th is a long uphill par five which has a water carry off the tee and a bunker-filled fairway. A closing par is a brilliant finish on Milton. In keeping with the wonderful views from Granite Links, make sure to check out the nearby Blue Hills as you play the fifth hole. Your putting experience at the par-three sixth can be an adventure as the green has three tiers. The seventh and eighth holes are a pair of brilliant back-to-back short par fours which test your strategic decision-making off the tee and short-iron efficiency to the green.

During your transition from one course to another, make a quick pit stop at Crossing 9's Patio & Bar for a snack or a drink, if you are hungry or thirsty.

After completing play, stay on property and enjoy what's on the menu at the Tavern at Quarry Hills. Quite simply, the Tavern has it all - great food, great service, great prices and an unmatched view of the Boston skyline. The menu features its famous 12-piece shrimp cocktail. The macaroni & cheese dishes are delicious and can also be served carbonara-style or seafood Newburg-style. The end-to-end pepperoni grilled pizza is mouth-watering. The crème brulee for dessert is second-to-none. The entire menu is diverse, delectable, and affordable.

Soon after Granite Links opened its doors in 2003, Golf Digest named the course as a Top Ten Best New Course in the Country in 2004. In 2009/2010, Golf Digest placed Granite Links in its list of Top 100 Golf Courses in America. Those accolades were well deserved, which is why Granite Links has deserved to be called one of Boston's best.
Revised: 02/12/2022 - Article Viewed 2,748 Times - View Course Profile

About: Mike May
---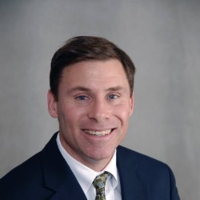 Mike May is a Wellington, Florida-based freelance golf and sportswriter, who is also a 25+ year public relations and communications executive in the sporting goods industry. He is also a veteran high school soccer official, an experienced high school basketball coach, an avid athlete, a part-time personal trainer, and a passionate golfer who is forever in pursuit of Old Man Par. He is a member of the Golf Writers Association of America.
---
More Articles by Mike May