---
The Cape Club Undergoing Expansive Transformation, Rebranding & Relaunch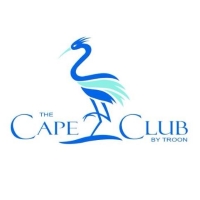 The Cape Club by Troon, (formerly Ballymeade Country Club), located on Cape Cod in Falmouth, Mass. is in the midst of a major transformation, including extensive changes to the golf course, clubhouse and club amenities.

New clubhouse enhancements at The Cape Club were unveiled in the fall of 2015, along with the addition of a new restaurant, the Cape Grille Steak & Seafood. Clubhouse enhancements included a complete renovation of fixtures, furnishings, marble tile accents, siding, windows, doors and more. The renovated clubhouse is home to more than 20,000 square feet of banquet space, groom and bridal suites, golf shop, meeting space and the Cape Grille Steak & Seafood.

A new golf experience is also being crafted as the original 18-holes have been transformed to create a totally refreshed golf journey. New tee boxes were added, fairways were widened and reshaped, putting greens and new green complexes were constructed, and each hole was enhanced with silica "Augusta-white" sand bunkers. Greens, green approaches and fairways were seeded with bent grass. Roughs and tees were hydro-seeded with a rye/bluegrass blend. Outer rough areas were seeded with a drought tolerant fescue.

Further golf course renovations include:
* Dramatic changes made to every hole, including an expanded water feature on holes 9 and 18 that will present a challenging finish to each nine
* Enhanced view corridors on fairways
* New regular and forward tees added on select holes, plus new elevated back tees were created
* Resurfaced and expanded tee boxes
* All fairways were re-contoured
* Completely rebuilt green complexes that were all reshaped and re-contoured
* Addition of all new strategically placed fairway and green-side bunkers
* Cart paths materials were created using white crushed stone to match the look of the Augusta white-sand bunkers

Changes to the golf course were overseen by Troon's development department and Troon's Vice President of Golf Course Development Ron Despain. Currently, Troon and the on-site Cape Club team are managing the final grow-in process.
"The new ownership of The Cape Club certainly had a vision to embark upon a complete turnaround of the project," said Despain. "After three decades the original clubhouse and golf course were certainly in need of a 'refresh'. The new clubhouse is amazing and the golf course is currently being transformed into one of the best in the region. Our goal is to create a presentation on each and every hole that encourages the golfer to enjoy both the beauty and strategy of the golf hole."

The new practice facility at The Cape Club is being relocated adjacent to the clubhouse to integrate golf, dining and social activities within the practice experience. Distance-tracking technology will also be integrated into the practice facility so golfers can accurately track how far they hit each club. Long term plans for the practice facility include the construction of an upper deck with seating areas that allow guests to dine, practice, take in football or baseball games on flat screen televisions and socialize, all within steps of the practice tee.

The master plan for the Cape Club Resort calls for 28 single family homes and 80 golf villa and cottages where groups or individuals can spend the night, week or month. Resort shuttle services will take overnight guests to area beaches located just three miles from the Cape Club Resort. Additional future amenities call for a resort pool with bar and food service overlooking the golf course, an open-air event pavilion overlooking holes 9 and 18, as well as a luxurious spa with fitness center and indoor pool facilities. The residential, cottage, spa and pool elements of the resort are currently in the permitting and planning stages.

As part of the re-branding of the facility, Troon unveiled a fresh new logo and new club website at www.capeclubresort.com. The name of the resort was garnered in a unique way, with Troon utilizing popular social networks including a Google+ golf community that generated over 130 unique naming convections. Following the social campaign the name "The Cape Club" was selected by ownership.

"The Cape Club by Troon is a first class golf destination designed to enhance a member for the day experience," said Mark Drago, general manager of The Cape Club. "We are excited to open our doors to invite the many locals and tourists who enjoy a challenging championship round of golf accompanied by a 5 star dining experience in our new restaurant, The Cape Grille. The state of the art Clubhouse and outdoor tent create a spectacular venue to host your next wedding or special event. I couldn't be more excited to get the season started and look forward to our guests enjoying all the property has to offer."
News Source: The Cape Club
Posted March 21, 2016 || Viewed 2,929 times || View Course Profile
Share Comment