For Golf Package Quotes Click HereInquiry Now
---
Boston Golf Courses
Golf Course Name
Type
Architect
Social
Wedgewood Pines Country Club

- Featured


Stow, MA
978-562-0066
18 Holes - Private
Tom Devane
Bear Hill Golf Club
Stoneham, MA
781-245-1529
Holes - Private
Alex Findlay
Bellevue Golf Club
Melrose, MA
781-665-9733
Holes - Private
Belmont Country Club
Fresno, CA
559-251-5076
18 Holes - Private
Bert Stamps
Blue Hill Country Club
Blue Hill, ME
207-374-2271
Holes - Private
Brae Burn Country Club
Newtonville, MA
617-244-4411
Holes - Private
Donald Ross
Braintree Municipal Golf Course
Braintree, MA
781-843-6513
18 Holes - Public
Brookmeadow Country Club
Canton, MA
781-828-4444
Holes - Public
Frank Simoni
Butternut Farm Golf Club
Stow, MA
978-897-3400
18 Holes - Public
Robert Page III
Cedar Hill Golf Club
Stoughton, MA
781-344-8913
Holes - Public
Charles River Country Club
Newton Centre, MA
617-527-8300
Holes - Private
Donald Ross
Concord Country Club
Concord, MA
978-369-2382
18 Holes - Private
Donald Ross
Dedham Country & Polo Club
Dedham, MA
781-326-3181
18 Holes - Private
Seth Raynor
Framingham Country Club
Framingham, MA
508-872-9790
18 Holes - Private
Orrin E. Smith
Fresh Pond Golf Course
Cambridge, MA
617-349-6282
Holes - Public
Donald Ross
Furnace Brook Golf Club
Quincy, MA
617-472-8466
Holes - Semi-Private
George Wright Golf Course
Hyde Park, MA
617-364-2300
18 Holes - Public
Donald Ross
Glen Ellen Country Club
Millis, MA
508-376-2775
Holes - Public
Granite Links Golf Club
Quincy, MA
617-296-7600
18 Holes - Semi-Private
Hopkinton Country Club
Hopkinton, MA
508-435-4630
18 Holes - Private
Ian Scott-Taylor
Lexington Golf Club
Lexington, NC
336-248-2770
18 Holes - Public
Dugan Aycock
Maplegate Country Club
Bellingham, MA
508-528-6000
Holes - Public
Leonord French & Phil Wogan
Maynard Country Club
Maynard, MA
978-897-9885
Holes - Semi-Private
Millwood Farms Golf Course
Framingham, MA
508-877-1221
Holes - Public
Mount Hood Golf Course
Melrose, MA
781-665-8139
18 Holes - Public
Nashawtuc Country Club
Concord, MA
978-369-3457
18 Holes - Private
Geoffrey Cornish
Needham Golf Club
Needham, MA
781-444-9692
Holes - Private
Donald Ross
Newton Commonwealth Golf Course
Newton, MA
617-630-1971
18 Holes - Public
Donald Ross
Norfolk Golf Club
Westwood, MA
781-326-9793
Holes - Private
Norwood Country Club
Norwood, MA
781-769-5880
18 Holes - Public
Sam Mitchell
Oakley Country Club
Watertown, MA
617-484-7748
18 Holes - Private
Donald Ross
Patriot Golf Course
Bedford, MA
781-687-2396
Holes - Military
Manuel Francis
Pine Brook Country Club
Weston, MA
781-893-4820
18 Holes - Private
Wayne Stiles & John Van Kleek
Pine Meadows Golf Course
Lexington, MA
781-862-5516
Holes - Public
Ponkapoag Golf Club
Canton, MA
781-828-4242
Holes - Public
Donald Ross
Presidents Golf Course
North Quincy, MA
617-328-3444
18 Holes - Public
George Wright
Sassamon Trace
Natick, MA
508-655-1330
Holes - Public
Sharon Country Club
Sharon, MA
781-784-3878
Holes - Private
Spring Valley Country Club
Sharon, MA
781-784-4911
18 Holes - Private
Geoffrey Cornish
Stow Acres Country Club
Stow, MA
978-568-1100
Holes - Public
Geoffrey Cornish
Unicorn Golf Course
Stoneham, MA
781-438-9732
Holes - Public
Wayne Stiles & John Van Kleek
Walpole Country Club
Walpole, MA
508-668-7184
18 Holes - Private
Al Zikorus
Wayland Country Club
Wayland, MA
508-358-4775
18 Holes - Public
Wellesley Country Club
Wellesley Hills, MA
781-235-7333
18 Holes - Private
Donald Ross
Weston Golf Club
Weston, MA
781-894-9019
18 Holes - Private
Donald Ross
William J. Devine Franklin Park Golf Course
Dorchester, MA
617-265-4084
Holes - Public
Donald Ross
Winchester Country Club
Meadow Vista, CA
530-878-9585
18 Holes - Private
Robert Trent Jones, Sr. & Jr.
Winthrop Golf Club
Winthrop, MA
617-846-9713
Holes - Private
Woburn Country Club
Woburn, MA
781-933-9880
Holes - Public
Wollaston Golf Club
Milton, MA
617-698-0800
18 Holes - Private
George & Tom Fazio
Woodland Golf Club
Cable, OH
888-395-2001
Holes - Public
Jack Kidwell
Free Golf Package QuoteInquiry For A Free Quote
Boston Golf Packages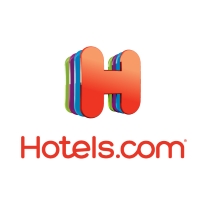 Looking for hotel rooms in and around Boston?
View hotel deals and book your room.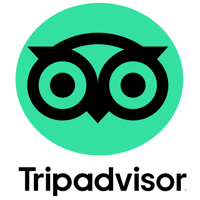 TripAdvisor.com provides reviews and lodging deals for Boston
View lodging Boston
Boston Golf Packages:
Planning a golf trip to Boston or looking to golf while traveling?
Golf Trip QuoteInquiry For A Free Quote
Local Tee Times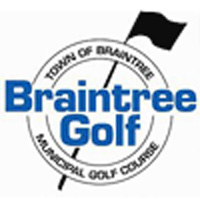 101 Jefferson St
Braintree, MA 02184
---

115 Wheeler Rd
Stow, MA 01775
---
420 W St
Hyde Park, MA 02136
---

84 Orchard St
Millis, MA 02054
---

160 Maple St
Bellingham, MA 02019
---

212 Kenrick St
Newton, MA 02458
---

400 Providence Hwy
Norwood, MA 02062
---

1100 Gulf Rd
Elyria, OH 44035
---

1 Circuit Dr
Dorchester, MA 2121
---
Area Video
No Video On File
---
Boston Hotel Deals
Looking for Boston lodging for an upcoming golf trip? Plan your visit online through TripAdvisor.com. Search for hotels, flights and attractions and more. Get specials deals, low rates and a convenient way to plan. Planning has never been this easy.
View Boston Hotel and Lodging Deals >>
---
Recent Boston Articles
An Insightful Interview With Stephen Clancy, PGA Head Professional
---
Golfing Beantown
---
More Articles
Recent Boston News

Consumer show producer Paragon Group has announced its 2013 National Golf Expo in Boston. The show will return to Boston's Seaport World Trade Center and be held March 1-3. The interactive three-day show is New England's largest show for golfers. Exhibitors will showcase new merch...
---
More News
Post a Destination Review
Been to Boston? Write a review to help future golfers plan their golf trip.
Submit Review
Traveling There
Airport(s):
Boston Logan International Airport (BOS)